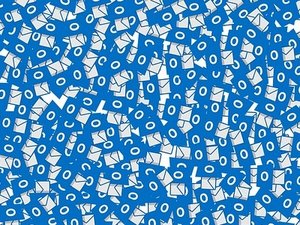 Microsoft is making some long overdue and welcome changes to Outlook to include the Windows and the Web-based version.
People who use either one will now see a "Coming Soon" option that allows users to toggle between the version they've got now, and the new and improved version with the changes.
As to those changes, they fall broadly into three groups:
Better Organization - The improved Outlook offers intelligent technology, specialized icons, visual changes and a "highlights" feature that are all designed to help you manage your time better and provide a greater level of focus on your daily and weekly activities.
Improved Speed and Efficiency - The redesign is sleeker and faster. Using it will allow you to schedule meetings, read and act on emails and write new emails much more quickly than the old version.
More Customization - Hotmail users know only too well that Outlook on the web has lagged behind its competitors in terms of customization, and the redesign seeks to change that. Microsoft is playing a bit of catch up here, but any improvements on this front are welcome indeed. Among other things, you can now apply additional themes, personalize your inbox and simplify the ribbon.
There's no word yet on how long the new features will be offered as an opt-in option, but of course, at some point, the company will mandate the change.
On balance, these are good changes. Perhaps more modest than long-time users would like to have seen, but again, any changes to one of the oldest email systems still around have to be counted as a positive.
Kudos to Microsoft for keeping Outlook reasonably up to date, and here's hoping that the user base embraces them. which we hope hope will encourage the company to make additional improvements.